Welcome to my website! I'm Megan Love, a sexy Southern belle and one of the best independent Nashville escorts and female companions in the USA. I provide a truly unforgettable experience of mental stimulation and discreet luxury companionship for distinguished gentlemen who want only the best in female adult entertainment. I have a stellar reputation as being an elite escort with a sensual and seductive demeanor, a toned and fit body, charming wit, and a warm and down-to-earth personality.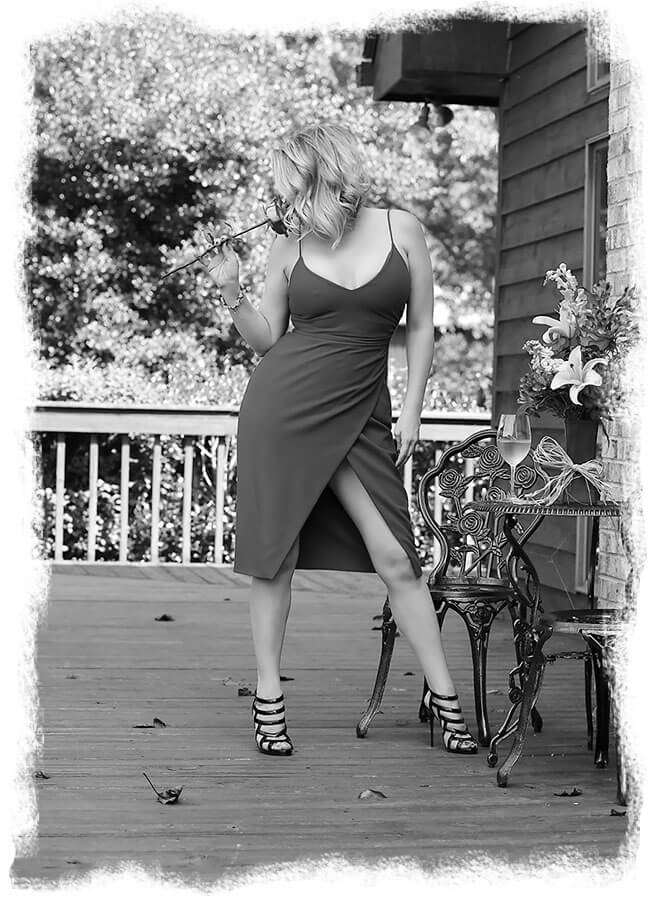 Megan Love
Have you been searching for a sexy female companion to accompany you on a business trip or local event in the Music City? I can be available for a discreet and private rendezvous or any type of public event or formal occasion where you need the company of an intelligent, sexy, witty, elegant and graceful lady at your side. I am based in the Nashville, TN area, but frequently travel to Memphis and can also be available for quick trips to Knoxville, Louisville, Huntsville, St. Louis, Atlanta and many other cities and parts of the country.
I've visited with Megan many times over the years and each visit gets better. She is a very unique combination of smart, sexy, witty and fun all rolled up into a petite package. Megan is such a classy woman and I hope I'm lucky enough to see her for many more years.
— Walter K. from Nashville

Completely Independent
I am NOT affiliated with any type of service or agency. I am a fully, 100% independent Nashville escort for gentlemen seeking to spend time with one of the top rated companions in Tennessee and the nation. When contacting me on my website and communicating with me through email, you will be dealing with me and only me. All pictures you see of me on my gallery and throughout my website were taken by me—I am a professional boudoir photographer.
Discreet & Safe
Privacy and discretion are just as important to me as they are to you. Our time together should always remain "our time" only and not the business of other people or prying eyes. While my screening process is extremely thorough, it is also very unobtrusive, and when going through screening I will only ask for what is needed to verify your identity. I keep my contact form confidential by using a SSL-secured appointment form, so all information you send me is safe and secure.

Nashville Escort For Any Occassion
I have established myself as one of the top Nashville escorts and I have a stellar reputation as the perfect choice for distinguished gentlemen in need of upscale female companionship for dinner dates, a fun night out on town, business trips, company parties and outings, or any type of formal event or social engagement. Your time is never rushed and you can rest assured that my demeanor is always ladylike in public, both in appearance and manners.

I love to travel and do occasionally visit other cities outside of Tennessee. If you don't see any touring dates for your city on my Calendar, you can always send me a request to visit your area. Keep in mind that only serious inquiries for travel are given consideration, and longer appointments are usually necessary to make the trip happen.
A few of the cities I visit the most:

Memphis, TN
Knoxville, TN
St. Louis, MO
Louisville, KY
Dallas, TX
Huntsville, AL
Atlanta, GA
Website Updates
New links added to my Links page on January 1 2019
Updated my Huntsville Escorts page on December 24, 2018
Updated several sections of my website on December 24, 2018
New info added to my Knoxville Escorts page on December 23, 2018
Updated my Calendar with new tour dates on December 20, 2018
Newsletter modified and improved on December 19, 2018
Modified my Memphis Escorts page on December 19, 2018
Updated my Links page with new information on December 15, 2018
New Links page added for Raleigh Escorts on November 21, 2018
Travel News & Info
I will be in Knoxville, TN from Friday, January 4 to Sunday, January 6. My time will be somewhat limited on this trip and priority is usually given to longer appointments. I never accept last minute appointments, so please make sure to book early by filling out my contact form. Only serious inquiries will be given consideration.
Dates are still not set in stone and I will probably only be stopping in Cedar Rapids and Minneapolis if I get enough serious inquires at least two days prior. If you would like me to visit during this time then contact me with your desired date and I will see about working it into my schedule.
Recent Blog Posts
January 9, 2019

I hope everyone has a wonderful 2019! I have lots I want to do this year… More blogging soon! Megan Love…

December 20, 2018

I'm actually excited about the holidays this year, I even got a tree! When I decorate a tree, I go all out, it better look magazine quality. I even wrapped presents, I …