I'm Megan Love, a mature Nashville escort for the refined gentleman. Most people would describe me as the life of the party and someone who is very outspoken and candid. I am a low volume companion, as I much prefer quality over quantity. I offer complete relaxation and invigoration from a mundane existence and the stresses of daily life. And even though I can be a little outspoken at times, I always present myself as a lady, both in dress and manners.
I am a very down-to-earth person who enjoys the finer things in life, while never losing sight of the importance of the simple things life has to offer. I love blunt honesty, a good sense of humor, good wine, good conversations, and I always enjoy meeting new and interesting people. I'm also a professional photographer who's very passionate about her craft and I take all of my own photos.
If you are looking for "sleazy," then I am definitely NOT the girl for you. But if you are looking for a mature Nashville escort with the right amount of charm, grace, sex appeal, intelligence, and a biting wit, then you won't be disappointed with me. Basically, I am just a sweet Southern girl who doesn't hesitate to tell you what's on my mind. And remember, gentlemen, flattery will get you everywhere! Well, almost everywhere.
P.S. I'm newbie friendly. You've got to start somewhere, right?
---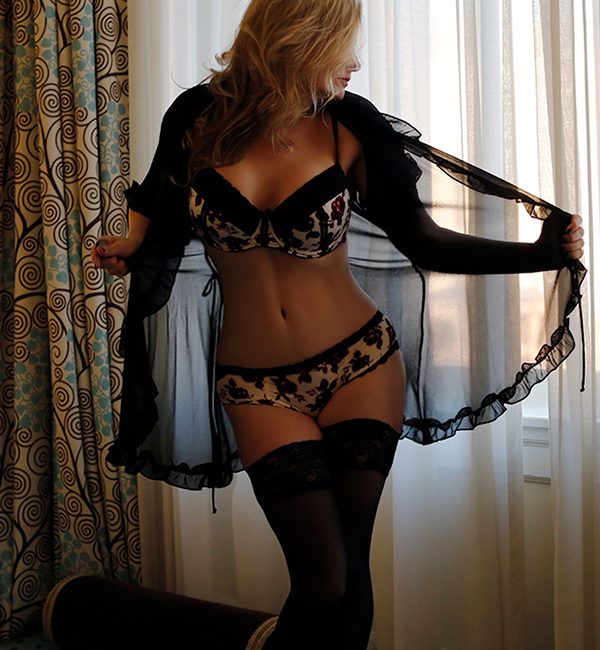 Age: 40s
Height: 5'3
Bust: 36DD
Hair: Blonde
Eyes: Green
non-smoker
Dress size: 4
Shoe size: 6.5
I have very soft and smooth skin, toned and seductive curves, and a wickedly sensual smile that you'll never forget.
Personal care is important to me, so I take my appearance and health very seriously. I keep myself impeccably groomed and stay in shape by eating only healthy foods and exercising on a regular basis. Yoga is a big part of my exercise routine, and I have several other hobbies and businesses that keep me active and occupied in my free time. One of those businesses is escort photography.
I am a non-smoker, completely drug free, and I only associate myself with the same. But I do love a glass of good red wine.
I usually refrain from talking too much about politics. But if it matters to you, I would consider my views to be more middle of the road and I agree with a lot of Libertarian and Republican/conservative stances.
---
While I am based in Nashville, I can sometimes make arrangements for quick visits to other areas of Middle Tennessee, Kentucky, and Northern Alabama. I also travel to many other cities and parts of the country on a monthly and even sometimes weekly basis, and you can request a city for me to visit if you don't see it on my calendar. If I'm in town, then please don't hesitate to contact me if you are looking for an upscale & mature escort in Nashville, TN or the surrounding areas.
A few of the other cities I can visit on short notice:
Atlanta, GA
Memphis, TN
Knoxville, TN
Chattanooga, TN
St. Louis, MO
Louisville, KY
Lexington, KY
Birmingham, AL
Huntsville, AL
Some random thoughts and musings can be found on my escort blog.
---
Being a professional companion and a trusted authority in the escort industry for 20 years, I've accumulated a faithful following. Here are just a few of my many great reviews:
I've seen a handful of companions over the last 8 years. While they were all great in their own way, Megan has truly been the most genuine and unique lady I've come across. Never pretentious, never boring, and always a lot of fun. My only regret is not being able to see her as often as I would like.

—DaveC of TN
If I could reclaim the essence of Marilyn Monroe, add a higher level of intelligence and an extra portion of feistiness … I would discover Megan Love! I can hear Megan saying my favorite Marilyn Monroe quote: "When it comes down to it, I let them think what they want. If they care enough to bother with what I do, then I'm already better than them." Megan seduces without attempting to do so; it is impossible to be in her presence without desiring her. She defines who she is without caring about what others would have her to be…

—gentlemanintenn of Nashville, TN
I was really happy to get the chance to meet Megan recently. She is the epitome of a GFE to me. After 12 years in the hobby, I would have to say I've never had a better time than I did with Megan. She is someone I would hope to see regularly…

—Sojourner7 of Chicago, IL